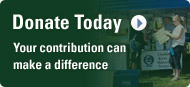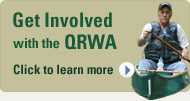 Friends of the River - Recruiting Businesses
Do you know a business that would like to be a "Friend of the River?"
As part of our Clean Water Act Sec. 319 grant program, pledged businesses fill out a form and agree to follow a set of best practices to help reduce runoff pollution from their business location. We are especially interested in obtaining "Friends of the River" businesses near steams and the Quinnipiac itself. Any business willing to follow best practices listed on the form is doing their part to reduce pollution from paved areas. Regular sediment removal and spill prevention keep pollution from the river. We issue a decal that can be displayed in the window of the business. Check out "Friend of the River" poster showing the wide open salt marsh areas in North Haven, Hamden and New Haven, or to see a view of the woodsy, narrow river in Meriden, Cheshire, Wallingford and Plainville click here.

|

|

Share