Environmental Education
November 2014 - QRWA was awarded a $48,000 grant from 3M for an Aquatic Science Awareness Program (ASAP). The purpose of the grant is to intergrate elementary school students grades K-8 with our current environmental education programs. The focus of next year program will include several 5th grade classes who will participate in "hands on" programs and field trips at the QRWA facility.
October 2013 -QRWA awarded a $20,000 from 3M f
or an Environmental Educational Grant - Grant will be used for 3M/QRWA High School Environmental Education Programs. (photos from May 13, field trip to Hanover Pond)
The Quinnipiac River Watershed Association received a $20,000 grant from 3M to enhance its Biodiversity and Ecology Education Programs for the Quinnipiac River. QRWA and 3M continue their relationship by adding a partnership with Meriden High Schools in providing environmental education programs where students in the watershed and beyond will be able to participate in field trips, classroom activities, hands on projects, and independent studies, that will connect them to the environment, the community and the river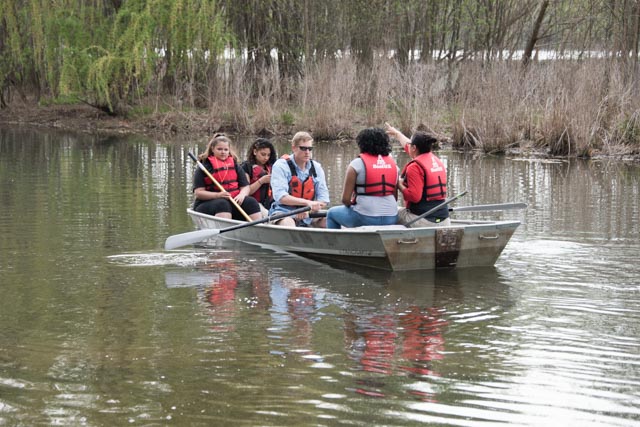 With the financial support of 3M, QRWA and Maloney High School Environmental Science teacher Mark Britton will lead the project and invite the other area high schools to participate in these programs and throughout the school year. The programs will be offered during regular school hours utilizing the schools buses to transport students to site locations. With these educational programs students will be able to participate in experiments to support theories and concepts explained in the classroom. The QRWA Headquarters, located on the shore of Hanover Pond, the Quinnipiac River and the Meriden Linear Trail provides the perfect staging area for field trips, hands-on projects and water quality studies.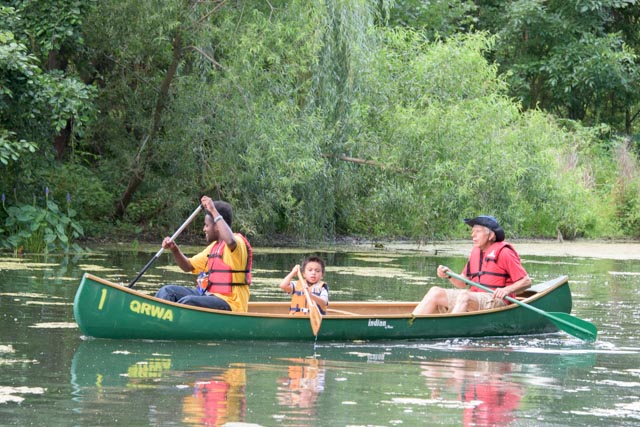 QRWA Hosts Field Trip for Solar Youth Students, Friday, July 10th, July 24th and July 31st, 2015
Students arrived at Wallace Dam Fishway for a tour followed by a day of "on the water" and "on the shore" activities at the QRWA Environmental Education Center. Students will learn how to paddle, observe wildlife on Hanover Pond and walk along the trail to Sodom Brook to collect various species and return to the classroom to ID them. Students will also participate in a classroom discussion on the challenges of the watershed and what they can do to improve water quality.
Students learned water safety and how to paddle a canoe, fishing, birding and classroom discussion that included a Power Point presentation on the challenges of the Quinnipiac Watershed and why clean water matters.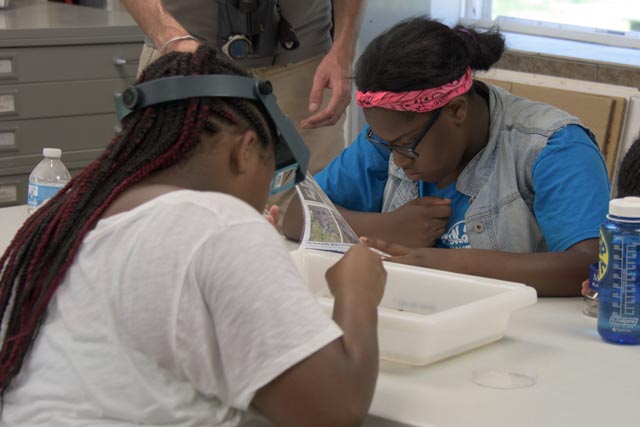 |

|

Share