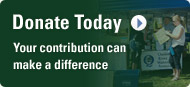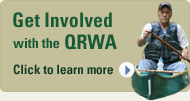 QRWA Related News
QRWA Receives "Community Support Award" from Meriden Board of Education on September 19th, 2017
click here
for video from BOE September meeting
Draft of Tech Memo #2 prepared by Fuss and O'Neill for the Quinnipiac Watershed Base Plan click here for link to draft. FINAL Stakeholder meeting scheduled for November 6th, 2013 at 3:30 at the QRWA headquarters
Scroll down for Record Journal Articles
QRWA featured in May 2013 issue of New Haven Magazine.
River clean up 2012 Record Journal along 5 mile course from Southington to Meriden.
Mike Roberts on a bit of Q River history and canoe race over the past 30 years, click here
The real story why QRWA does not remove Downed Trees from the river.
Watershed Related Articles
Tuesday, January 17, 2017
Presentation by David James and Ginny Chirsky. PowerPoint of watershed challenges, environmental education and restoration of Dossin Beach Bathhouse
Thursday, December 31, 2015
Removal of Dams from Cheshire, Southington and Meriden. Improvement for fish, ecosystem and recreation.
Wednesday, December 12, 2012
Article appeared in Record Journal
Print Media
Monday, April 24, 2017
The first in a series of 2017 student field trips to the QRWA. Both elementary and high school students will experience hands on environmental education programs made possible by a grant from 3M and QRWA/member volunteers.
Monday, March 21, 2016
Thursday, October 7, 2004
Success Stories & Advocacy Statements
Sunday, August 29, 1999
Friday, April 2, 1999
Monday, August 3, 1998
---
RSS Feed

|

|

Share