QRWA Headquarters is located in South Meriden, CT at 540 Oregon Road, Meriden, CT . If you are familiar with the area, our headquarters was once the Meriden Humane Society and formerly the Dossin Beach Bathhouse. We have restored the building to serve as our headquarters and a regional environmental education center. Click here for Directions to QRWA Headquarter's
We are participating in the Great Give - A 36-hour on-line giving event. Please help us win thousands of dollars! The 36-hour on-line giving begins on Tuesday, May 5th at 8:00 a.m. and ends Wednesday, May 6th at 8:00 p.m. It's easy...you can even do this in your PJ's! See below
Click here to be directed to the QRWA donation page on The Great Give®. The donation form will appear on the left side of the page when the event starts on Tuesday, May 6th. Please be sure to read about the rules and the prizes we can win with your donations throughout this 36-hour, on-line giving event. This event is meant to be an "on-line" event. If you are a Facebook user, please help us by passing along this information to your friends and family and ask them to do the same. Please help us raise funds to expand our high school environmental education programs.
Scroll Down for River Gage Information for Wallingford and Southington.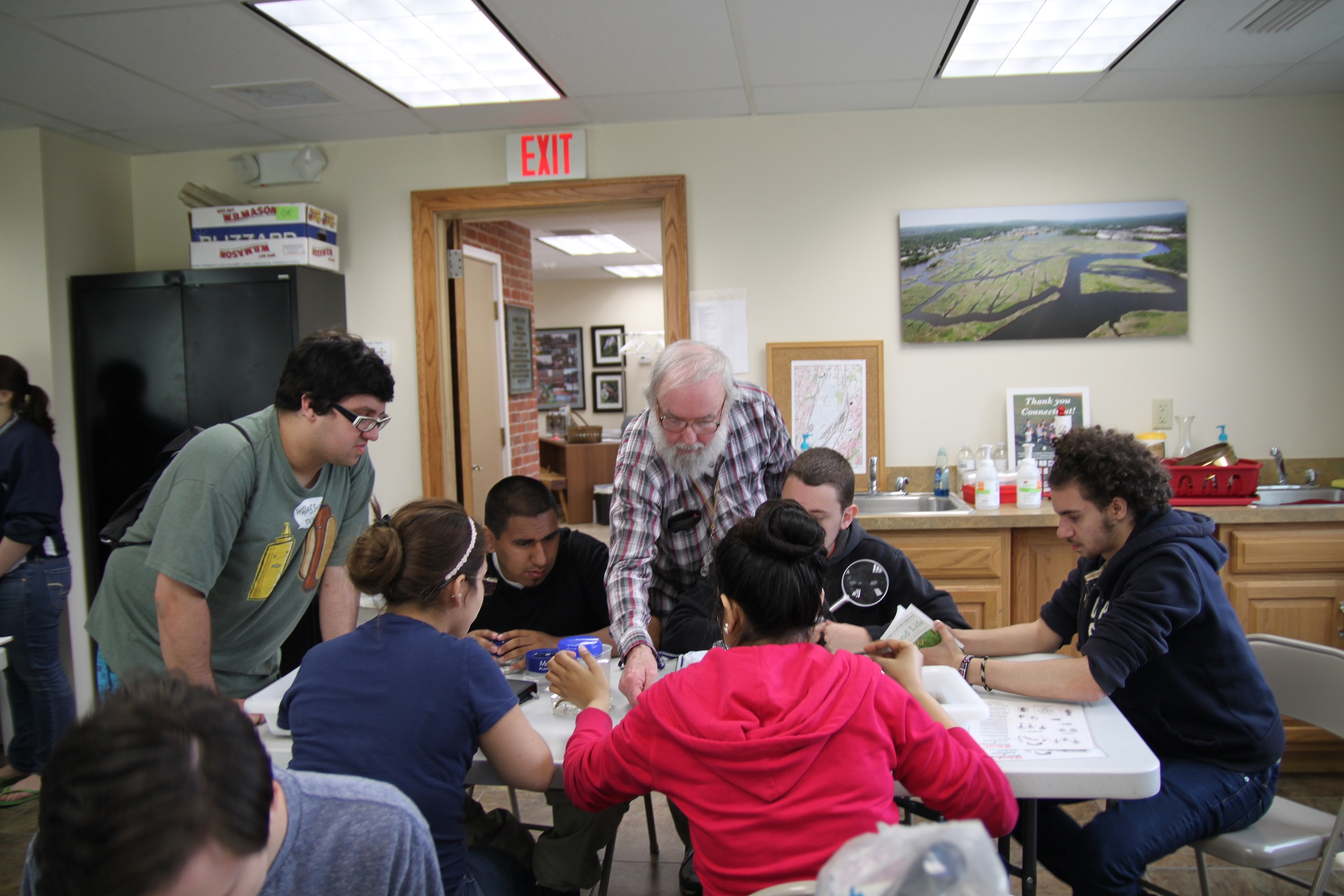 QRWA Receives 3M Environmental Grant - Grant will be used for 3M/QRWA High School Environmental Education Programs.
(photos from May 13, field trip to Hanover Pond)
The Quinnipiac River Watershed Association received a $20,000 grant from 3M to enhance its Biodiversity and Ecology Education Programs for the Quinnipiac River. QRWA and 3M continue their relationship by adding a partnership with Meriden High Schools in providing environmental education programs where students in the watershed and beyond will be able to participate in field trips, classroom activities, hands on projects, and independent studies, that will connect them to the environment, the community and the river.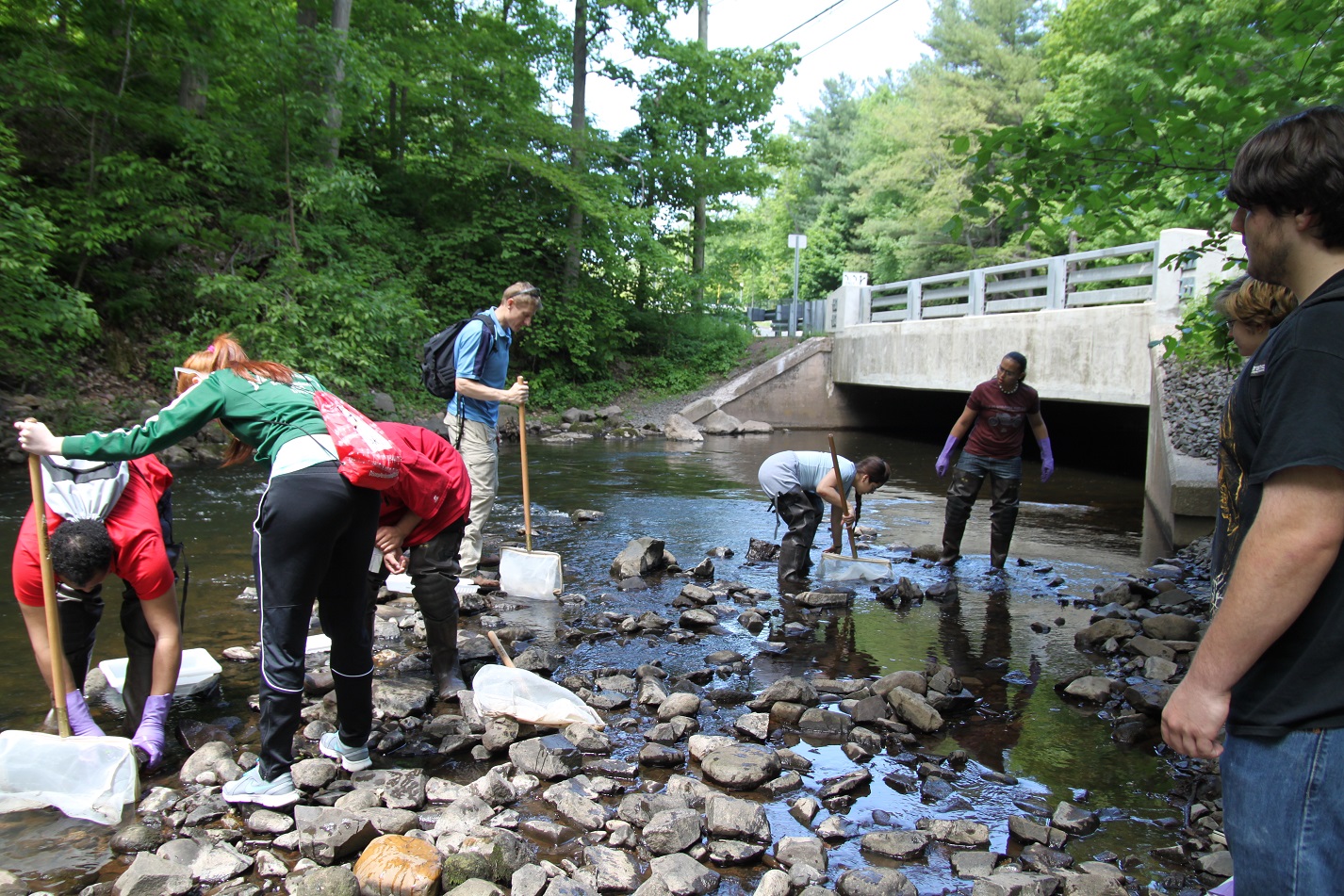 With the financial support of 3M, QRWA and Maloney High School Environmental Science teacher Mark Britton will lead the project and invite the other area high schools to participate in these programs and throughout the school year. The programs will be offered during regular school hours utilizing the schools buses to transport students to site locations. With these educational programs students will be able to participate in experiments to support theories and concepts explained in the classroom. The QRWA Headquarters, located on the shore of Hanover Pond, the Quinnipiac River and the Meriden Linear Trail provides the perfect staging area for field trips, hands-on projects and water quality studies.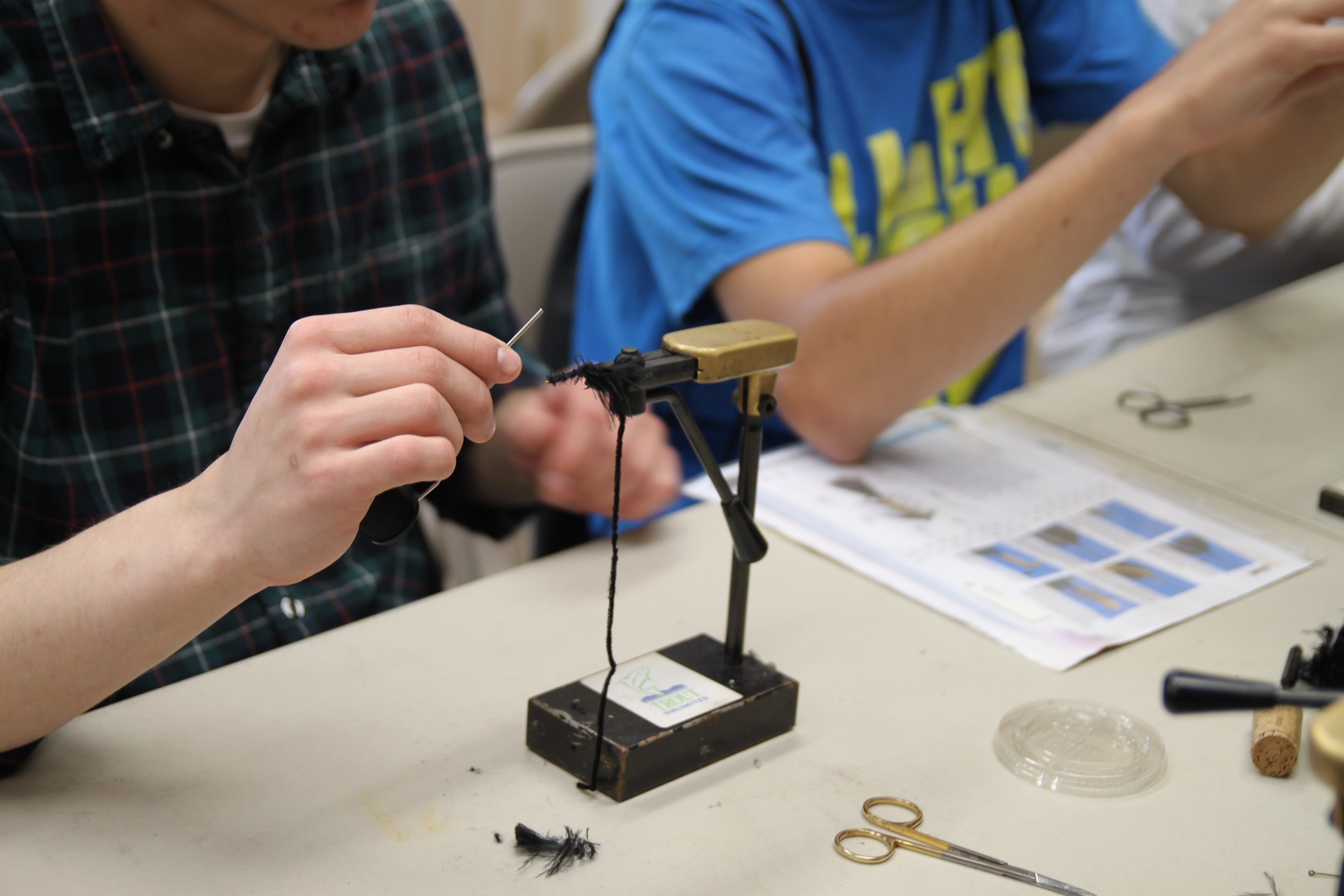 The following includes the 3M/QRWA High School Environmental Education Programs but not limited to:
Expanded Rapid Bioassessment by Volunteers (RBV)
Independent Study/Personalized Learning Experience
Create a self- guided nature trail at Hanover Pond
Create a 100' x 30' educational riparian buffer
Design & Design & Construct a catamaran research vessel
Trout in the Classroom Program
3M Purification Inc. is located in Meriden, CT at 400 Research Parkway. For more information about 3Mgives visit www.3Mgives.com On behalf of the QRWA board of directors we would like to extend our heartfelt thanks to Joe Struble at 3M Purification Inc. in Meriden for his continued encouragement and support of the QRWA and its mission.

Quinnipiac Watershed Base Plan Updates (QWBP)

As part of the ongoing efforts to improve water quality in the Quinnipiac River watershed, we want to make sure you are kept apprised of various activities going on and continued opportunities for participation in these watershed activities.
The QRWA Steering Committee met on June 24th, 2014 to discuss the proposed projects in the Quinnipiac Watershed Base Plan. Members of the committee outlined a "plan for the plan", and have done an outreach to the town leaders in which projects have been sited in the plan. QRWA will be seeking funding opportunities and engaging town leaders to participate in discussions about the projects. If you are interested in serving on the committee, or would like a copy of the final plan please contact Ginny Chirsky through this web site. Next Steering Committee meeting is scheduled for September 2014. A copy of the presentation made by Fuss and O'Neill at the November 6th, 2013 Final Stakeholder meeting is available by clicking here
This project is funded in part by the CTDEEP through an EPA Section 319 Nonpoint Source Grant, with additional outreach support from The Community Foundation for Greater New Haven through the Quinnipiac River Fund. Fuss & O'Neill, Inc. was retained to lead the development of the watershed based plan, working with a Project Steering Committee (QRWA, CTDEEP, and EPA) and a Watershed Stakeholders Group consisting of representatives from the watershed municipalities, government organizations, educational institutions, non-profit organizations, and others who live and work within the watershed. City and Town staff and volunteers are currently working with the Quinnipiac River Watershed Association to revise the plan and the latest updated information on your watershed and future actions is available. For a copy of the final base plan he latest updated information click here

If you have any questions on this process to improve water quality in your watershed, please contact Chris Malik, DEEP at 860-424-3347 or the QRWA office at 203-237-2237. We welcome your participation in this project directly or through your current city and towns representatives at upcoming meetings.

River Gage
Click here for a real time USGS water level gage of the river in Wallingford, Connecticut.
Click here for a water level gage of the river in Southington, Connecticut.




Daily Announcements
River Clean Up Time! Join us on Sat. May 2nd, from 9:00 to 12 RAIN DATE is May 9th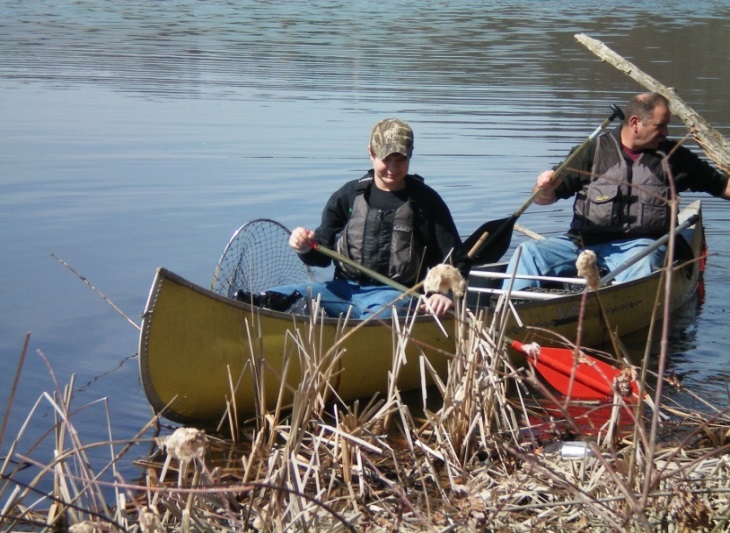 Be part of Connecticut's natural resource revitalization. We have valued your participation in the past and would be grateful for it again as we move forward in making our environment healthier and more attractive.
We will be concentrating in Meriden on Harbor and Sodom Brooks, and Hanover Pond, site of linear trail and future flood control at Hanover Pond. River clean up crews will be working both along the banks and in the water so there is activity for everyone.
QRWA will provide trash bags, gloves, hand tools, and some waders. We will also have members on site to guide the event. Participants are advised to wear weather appropriate work clothes and boots. Staging Area will be at: QRWA Headquarters Parking Lot 540 Oregon Road, Meriden, CT If you would like to be part of our clean up efforts, please call David James at (203) 237-2845.
Fishstocking - For any questions or information on catching a tagged fish, please contact Peter Picone, Upper River Fish Stocking Chair, 860-919-7236. Check QRWA Group Facebook for photos.
Quinnipiac Riverfest, Sunday, May 3, 2015 - QRWA Paddle Committee needs volunteers to help with paddling for more information, contact Dan Pelletier at ucanoe2001@yahoo.com
2nd Annual High School Environmental Education Field Trips for Maloney and Platt - Tuesday May 5th and Tuesday May 12th. Education Committee seeking volunteers to help with classroom activities, kayaks and launching students for "on the water" activities. Contact Ginny Chirsky at this website. Serious minded volunteers are asked to attend a meeting on Sat. May 2nd at noon at the QRWA building.
New Program Announced - "Q RiverWATCH"
The Quinnipiac River Watershed Association is proud to announce that it will begin a "Q RiverWatch" program to encourage citizens and residents of the watershed and beyond, to report illegal or harmful activities. Citizens can help by reporting any suspicious behavior, odors, off-color water, dumping of garbage, chemicals or other items into streams, ponds or wetlands, and illegal digging or dredging.
Other types of violations can include illegal discharges to the river or tributaries, illegal dumping, non permitted diversions (withdrawals of water), threats to groundwater resources, non-point
sources pollution (unregulated discharges which run into sewers, drainpipes, etc.) and problems with erosion control from ongoing development.
All calls will be logged, and the appropriate local, state or federal agencies contacted, including the
Connecticut Department of Energy and Environmental Protection (DEEP) and the U.S. Environmental Protection Agency (EPA), as well as the U.S. Army Corps of Engineers as well as municipal wetlands,
environmental enforcement and planning officials.
To report suspected environmental violations please contact QRWA Member, Steve Theriault at (860) 302-8099. Tips may be
anonymous; all others should leave their name and contact information to receive a follow up call.
Hopkins Students Volunteer Day at the Q - Students worked in B& B habitat, assisted with Q-river cleanups, oiled two wooden benches under the cedar trees, put together a new garden bench, edged and cleaned up the garden path stones, planted annuals and two flower pots by our front entrance. Thank You Hopkins!
The QRWA BOD is deeply saddened to pass along to you the death of Annette Gattilia. For those of us forunate enough to have met her, and spend time with her and husband Rico at our headquarters, it was truly an honor. May the Gattilia Family Library serve as constant reminder to all of us that Annette's dedication to the environment truly made a difference. The Gattilia Family has named the Quinnipiac River Watershed Association to receive donations in her memory.


Gattilia Family Library Dedication Front Porch News click here