Volunteer Programs
For over 39 years, QRWA volunteers have been leading hikes, lectures, clean-ups and habitat restoration, encouraging others to care about the Quinnipiac River and its tributaries. Its consistent stewardship of natural resources has resulted in huge gains in the river's viability as an environmental treasure as well as an important natural resource for central Connecticut.
The QRWA volunteers and members have worked on the following projects with support from 3M Filtration in Meriden, CT DEEP, US EPA, the Community Foundation for Greater New Haven and Meriden CDBG. Volunteer opportunities and contact information are listed below.
Source to Sound River Cleanup Spring and Fall Programs - contact David James at 203-237-2845 for information. Dates are posted to website, Facebook and details circulated to "river cleanup" volunteers via Constant Contact and email.
Student Environmental Education Programs - Experienced paddlers needed for high school field trips to shadow students on the water for kayaking. Assistance needed in the classroom to help elementary level students ID aquatic samples. Field trips take place in April, May and October. Interested parties should contact Ginny Chirsky via this website.
Paddle Committee - Contact Mike Mordarski at 230-605-5100 Paddlers needed riverfest events, canoe race and guided tours.
Riffle Monitoring (RBV) - Provided to students for educational purposes.
Butterfly and Bee Habitat - Contact Becky Martorelli 203-213-4366. Seasonal help needed.
We have since renovated the habitat in the fall of 2017 and it has been divided into sections that have been cared for by Master Gardeners and volunteers who have adopted a section of the habitat. We also hope to install some type of watering system so that the plants remain healthy and well hydrated for our pollinators. We need volunteers for seasonal clearing and maintenance.
Special thanks to QRWA Member and Advanced Master Garderner Becky Martorelli, for her continued support and dedication in the upkeep of the habitat. For more information or to volunteer contact Becky at (203) 213-4366. Becky has donated a mail box at the entrance of the habitat where you will find a map of the layout of the plants and also a visitor's guest book.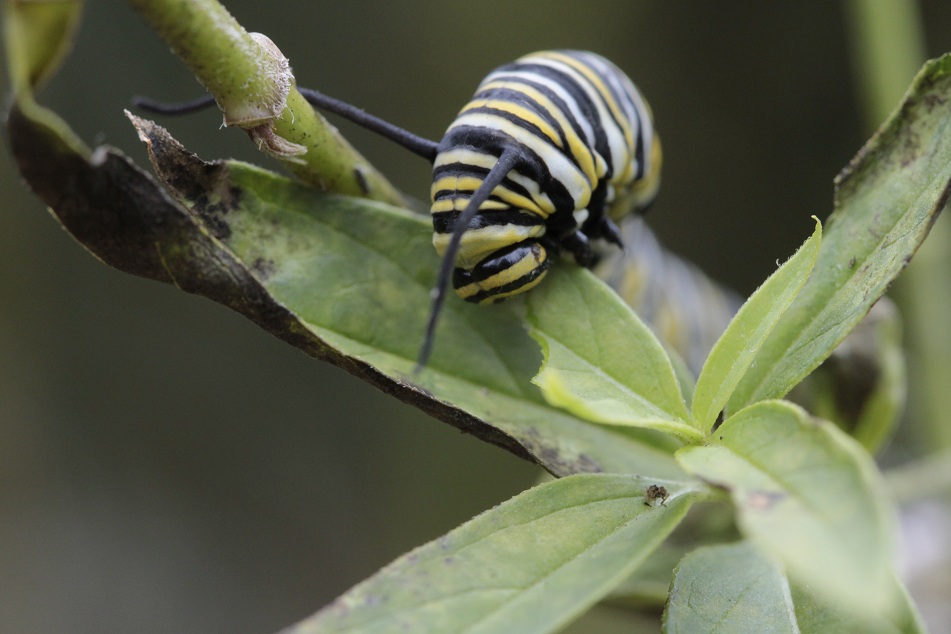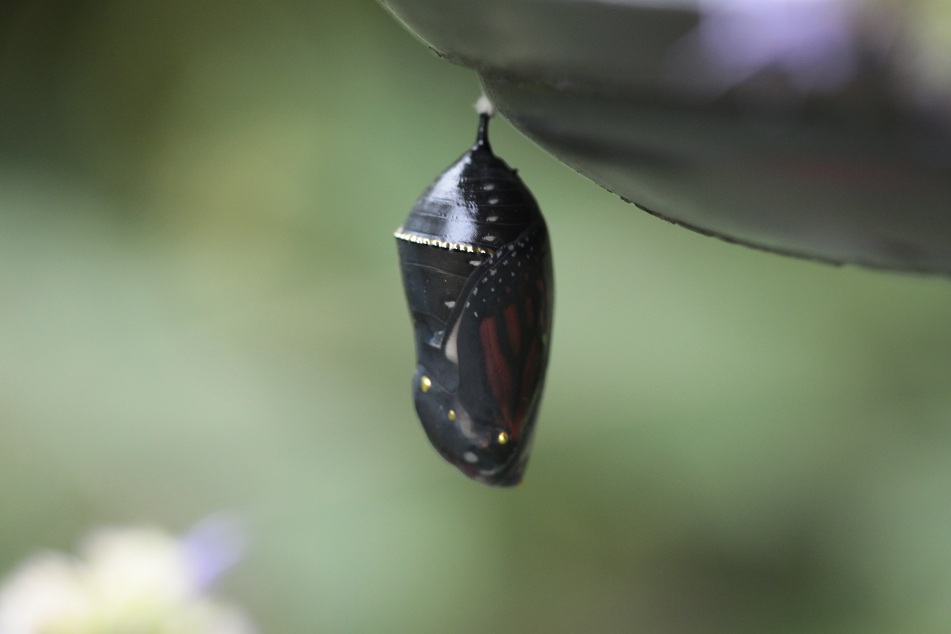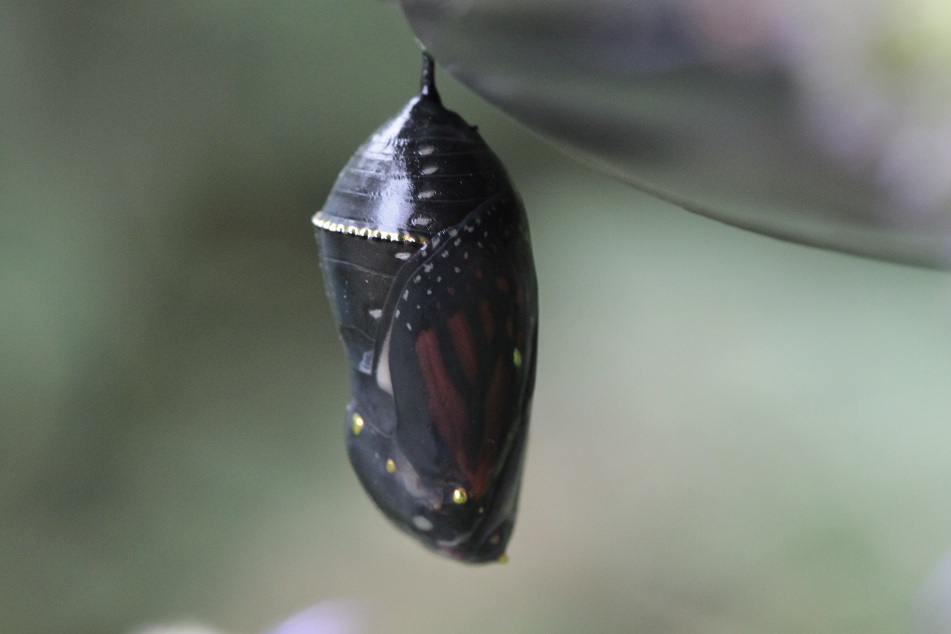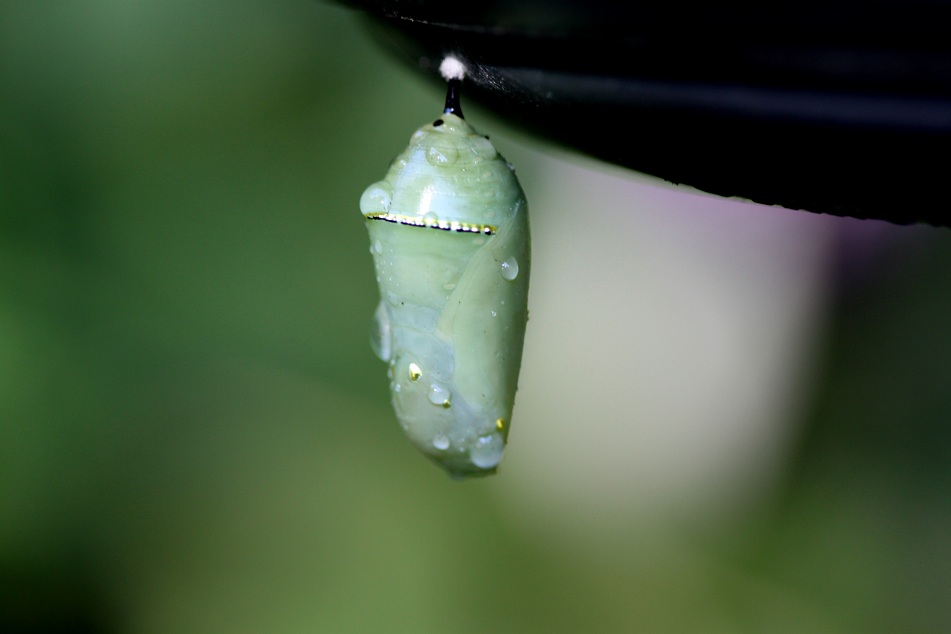 Photos by B. Martorelli

Master's Project Inspires Habitat
Our heartfelt thanks to CL&P and Yankee Gas Services for awarding a $2500 grant to QRWA to begin the habitat, and JoAnne Grabinski, for requesting the use of the grounds at the QRWA Headquarters to make the habitat for her masters project. The aim of the project was to create a sanctuary for butterflies and bees as they are nature's pollinators and a key component to a healthy and sustainable food source. Recently, honey bees have experienced Colony Collapse Discorder, or CCD, where the bees just leave the hive for no apparent reason. And that has a tremendous impact: no bees equals no pollination therefore no food.


February 20, 2018 - An open letter from Vincent Kay, Swords Into Plowshare Honey to the residents of CT concerning the health of our honeybees and pollinators
Eagle Count Walk
In 2007, bald eagles nested on the river for the first time since state records were kept. QRWA volunteers participate in eagle counts whenever possible, usually in January weather permiting. To date there are 58 bald eagle nests in CT
QRWA currently has daily sitings of bald eagles on Hanover Pond located behind the QRWA headquarters on Oregon Road in Meriden. Photos of the eagles may be seen on QRWA FB page and first hand on Hanover Pond.
Streamwalks
In the past, trained volunteers walked the river and its tributaries, reporting on erosion, over-fertilization and other ecological hazards. These teams reported on the conditions they have found to QRWA staff, who target these areas for appropriate follow-up, including landowner education.

|

|

Share