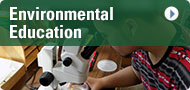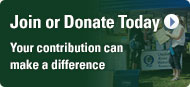 Watershed Related Articles
« previous | 1 2 3 4 5 | next »
---
Tuesday, March 6, 2012
Results of 2011 Fall program. QRWA volunteers took samples from 8 brooks and sent samples to DEEP
Monday, March 5, 2012
Sunday, February 12, 2012
Thursday, September 1, 2011
The Quinnipiac River Watershed Association (QRWA) was recently notified that they are the recipient of a $10,000 grant from 3M for a Rapid Bioassessment by Volunteers (RBV) of the Quinnipiac River!
Tuesday, February 22, 2011
DEP Plans to increase awareness of turtle conservation in Connecticut
Wednesday, December 1, 2010
Jack Johnson
Friday, October 1, 2010
Fall Foilage Walk
Saturday, September 25, 2010
A Flag Raising Ceremony was held on September 25th, 2010 by VFW Post 585 at QRWA Headquarters and attended by the Antique Vets and AMVETS Post 83. Our heartfelt thanks to VFW 585 for their generous donation of a flag, flagpole and bench.
Saturday, September 25, 2010
Flag Raising Ceremony September 25th, 2010 Meriden Family Day
Saturday, September 25, 2010
---
« previous | 1 2 3 4 5 | next »

|

|

Share