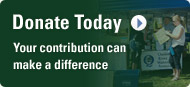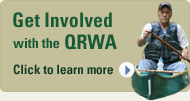 Watershed Related Articles
---
Wednesday, October 28, 2009
Public Hearing, Meriden Public Libary. Statments by Virginia Chirsky, president and Mary Mushinsky, ex. director
Sunday, October 11, 2009
Sunday, October 11, 2009 By Register Staff
Wednesday, September 9, 2009
Photographer Ian Christmann brings "Consider the Quinnipiac" photo exhibit to Augusta Curtis Cultural Center.
Wednesday, September 9, 2009
Guest speaker and photographer, Ian Christmann will speak at our annual dinner. Featured will be photographs of the Quinnipiac River.
Friday, July 31, 2009
Quinnipiac River Watershed Association (QRWA) is sponsoring a series of paddling opportunities for local residents who wish to enjoy a "staycation"—a vacation close to home.
Sunday, May 17, 2009
2009 QUINNIPIAC RIVER CANOE & KAYAK RACE
Sunday, May 17, 2009
Eleven-time champ Lou Carrier was finally beaten by Dave Grainger in the 28th Annual Quinnipiac Downriver Classic Canoe and Kayak Race, a 5-mile course from Cheshire to Meriden.
Sunday, June 1, 2008
Sunday, November 4, 2007
QRWA received a grant in November 2007 from Northeast Utilities" Environmental Community Grant Program.
---

|

|

Share