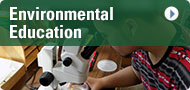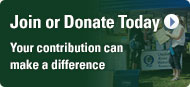 Watershed Related Articles
« previous | 1 2 3 4 5 | next »
---
Tuesday, September 4, 2018
Award presented to QRWA volunteers by Mayor Scarpetti of Meriden.
Friday, August 24, 2018
Tuesday, September 19, 2017
See video above
Tuesday, January 17, 2017
Presentation by David James and Ginny Chirsky. PowerPoint of watershed challenges, environmental education and restoration of Dossin Beach Bathhouse
Thursday, December 31, 2015
Removal of Dams from Cheshire, Southington and Meriden. Improvement for fish, ecosystem and recreation.
Wednesday, December 12, 2012
Article appeared in Record Journal
Saturday, December 1, 2012
Article Appeared in Record Journal
Saturday, December 1, 2012
Article appeared in Record Journal
Saturday, December 1, 2012
Article in Record Journal
Saturday, April 14, 2012
Meriden, Southington, North Haven and Wallingford River Clean Up efforts for 2012
---
« previous | 1 2 3 4 5 | next »

|

|

Share